Tiger is back playing some great golf again because he is simply working on a couple fundamental positions he learned as a kid. I always said he would be an easy fix if he started working on the correct information again, I have written about this several times the last 15 years. How did he do it? Well, first he had to fire a guy that completely ruined his swing, and another one that kept working on the same garbage because he doesn't know any better. Sean Foley who will forever be know as the guy that destroyed the best swing in the game was the first to go. Foley convinced Tiger he had to start swinging left through the ball and once he got this in his swing he promptly started shanking and hitting the ball fat all over the golf course. People say well Foley works with Justin Rose, yes he does, and Rose has a great golf swing he does absolutely nothing that Foley wants him to do. If he ever does, goodbye Justin. The guy has a long history of destroying everyone that gets what he wants them to do in there swing.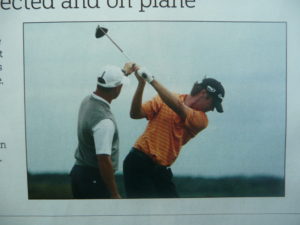 Here's Foley giving Sean O'Hair crap information and after O'Hair fired the guy he started getting better but he now remains confused because of this guy.
Now to the second guy he had to fire, Chris Como, he had ZERO wins with this guy and unbelievably worked with him for 3 years!! Also Tiger was warned to not work with this guy…..they said he was too technical and has never gotten anyone better. Being too technical is a nice way to say he has no clue what happens in a good golf swing. The guy has a masters in Bio Mechanics. I have worked with hundreds of Engineers and people with masters in Bio Mechanics and NOT ONE of them understood how the human body must work in the golf swing.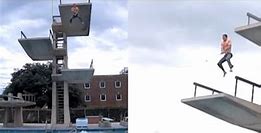 Here is the clown jumping off of a high dive while swinging a golf club to prove…..well…..you should be on earth while playing golf!!!! He should have kept swinging while sinking to the bottom of the pool to prove you shouldn't play under water as well. What he was trying to prove is you don't need ground force reaction…..he also was filmed crawling on the ground while flipping a golf club with his wrists calling it passive torque…..WOW…..
After getting rid of these guys he finally decided to stop working with any instructor…..gee wouldn't you? While working on things himself he went back to fundamental positions and stumbled upon some long repressed feels he had while he was the best player on earth. Now he is simply working on a high right side through the swing and started getting better and better. While working on the swinging left crap this made him work under the ball and have a low right side with an ugly block in his swing. Now his left arm is getting better and better the more he works……..just look at some of these pictures.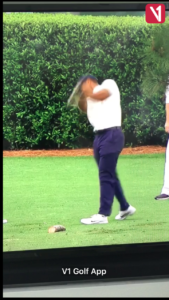 Here he is at the Masters with his right hip high and his left arm out of the way. He still let his elbows get over the shoulders through the ball in this tournament which puts pressure on the back and shoulders. All great swings the elbows stay below the shoulders on both sides of the ball…..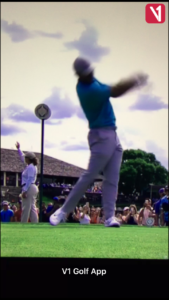 Here he is at the Memorial a couple weeks later swinging even better, notice the right arm above the left and the right hip high, in this tournament he kept the elbows below the shoulders on both sides most of the week!!!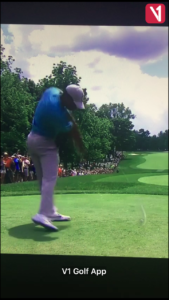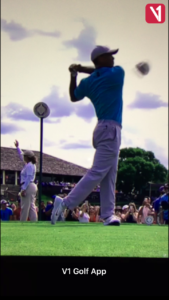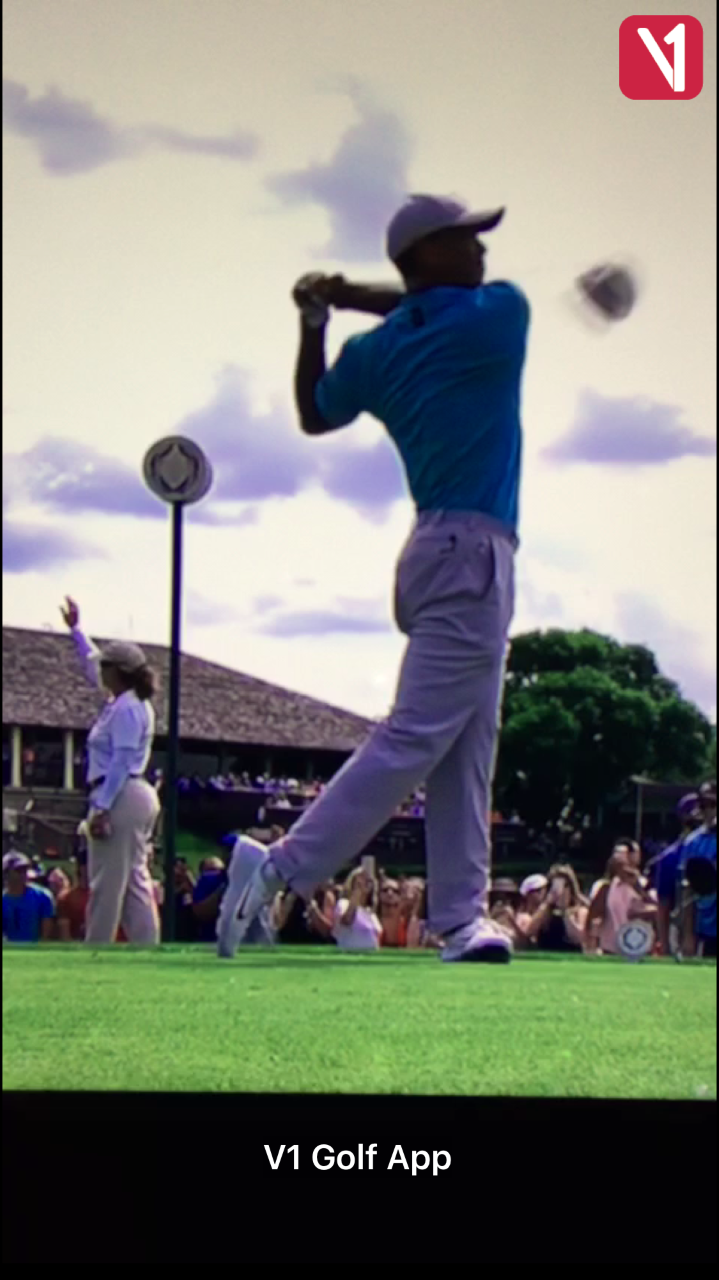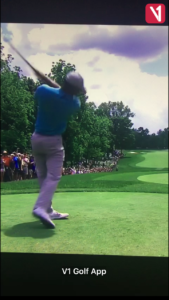 The club is now working down the line not across hit, his finish has his elbows below the shoulders level and balance with no pressure on the body and notice how you can't see his left elbow until after the club and hands with the club on plane…..awesome…..
Now, can he change his mind and start working on something stupid next week? Sure, remember after Foley said to swing left he said sure…..let me try that after going down the line and being the best player on planet earth, so it's possible, for his sake please don't just keep doing what your doing.
He also has minimum 10 more years at Augusta with a chance of winning let alone the other majors. Just look at Bernard Langer, another guy that does EXACTLY what Tiger is doing in the golf swing now. Bernard was 56 years old and a couple strokes out of the lead on Sunday on the back nine is 2014 and ended up 8th. He also came in 24th in 2016, 25th in 2013 and 38th in 2018 at 60 years old!!!!!